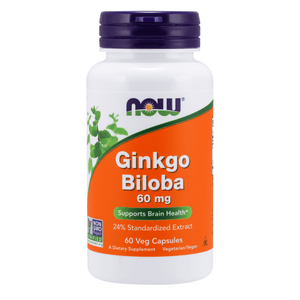 GINKGO BILOBA 60mg 60 VCAPS
NOW® Gingko Biloba Extract is standardized to min. 24% ginkgoflavonglycosides and 6% terpene lactones. The extract comes from the leaves of the famous Ginkgo tree with its dynamic history of populating the earth for millions of years.
Natural color variation may occur in this product.
---
We Also Recommend
---